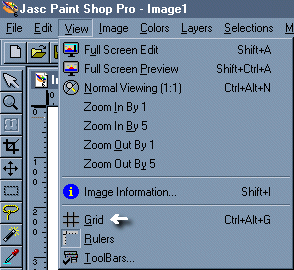 Choose File/New to open a new image and set the dimensions (width x height) in mulitples of the cell horizontal and vertical spacing.

For example if your cell is 100 x 100 pixels, you could create a new image 400 x 300 with 4 images across and 3 images down (total of 12 images).

Make sure you choose transparent as background color, and click OK. If the grid is not visible in your new image choose View/Grid to display it.