Cutouts and Popups
| | | |
| --- | --- | --- |
| Open a new image large enough to hold your text or graphic. Add your text or image. Make sure it is the same color as your background. If you are using a pattern for your background make sure you fill your selection with the pattern. | | |
| | | |
| --- | --- | --- |
| | | Now choose Image/Effects/Cutout. To make your image recessed, set the parameters to Shadow=Black, Blur=(I used 5 to 8; Experiment), V. and H.Offset=(I used 3 to 4). |
| | | |
| --- | --- | --- |
| And to finish choose Image/Effects/Dropshadow. Settings should be; Shadow=white, Blur=0 to 1, V.and H.Offsets=1 to 2. | | |
| | | |
| --- | --- | --- |
| | | If you want your image to be raised set the V. and H. Offsets to negative values. |
| | | |
| --- | --- | --- |
| Then finish with a negative value for the Offsets of the dropshadow. | | |
| | |
| --- | --- |
| | You don't have to fill the interior of your cutout with the same color. |
If you noticed, the bars on this page were also cutouts. They were made with the selection tool on a copy of the background image. Then the cutout effect was applied.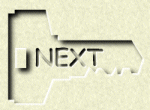 The images below were done with textures. The only difference from the above technique was that I selected a light color from within the background to make my dropshadow with (and I also saved them as JPG images to prevent dithering).



This image I tried a little different technique. My first cutout settings were; Shadow=white, Blur=2, Both Offsets=2. The second cutout settings were; Shadow=black, Blur=2, Both Offsets=-2. Then I finished off with a black dropshadow settings; Blur=10 to 15, Both Offsets=2. This could be done on the textures above too.
I got this effect from Jan Eriksson.

This technique is also really good for Mouseover effects.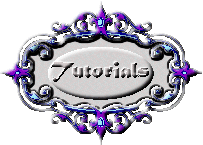 See more great cutout effects from Webgraphics on a budget.